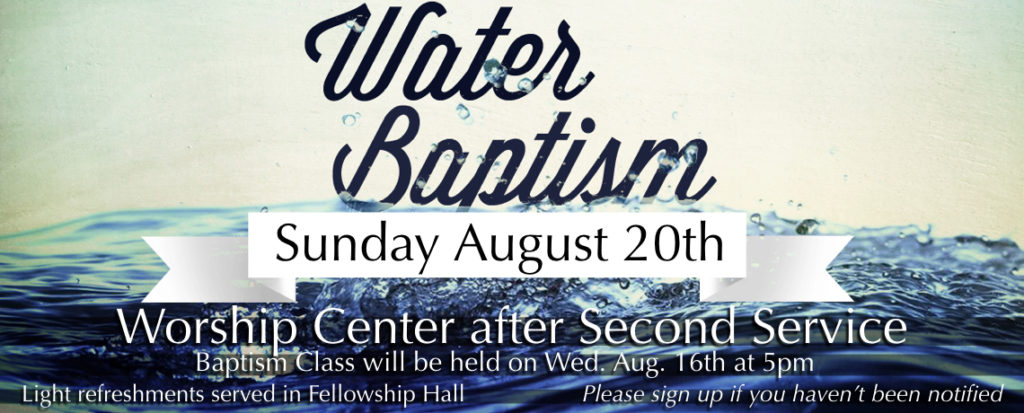 Baptism is always a special time for a believer to declare before others that he/she has decided to follow Christ whole-heartedly. The Bible gives many examples of believers being baptized, and Jesus Himself was baptized to set the example for His followers. If you'd like to be baptized, or would like to come celebrate with those who are standing with the Lord, please be sure to sign up at the Resource Center. This also helps us in planning for refreshments!
Be sure to bring a towel and change of clothes.
For more information, call (520) 292-9661.