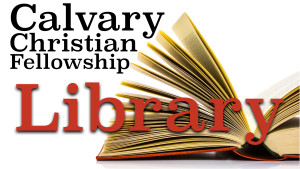 Mission:
To provide access to Christian materials, both fiction and non-fiction, that are reliable and edifying.
Available materials:
Books, Cd's, and DVD's.
We also have a selection of Spanish materials.
Library Hours:
The library is open before and after all services.
Checking Out Books:
To check out a book, select your desired material and sign it out on the Library Check Out Sheet.
Returning Books:
When you are ready to return material, sign it back in on the Library Check Out Sheet and place materials in the return box.
Late Returns:
We generally loan books out for up to 30 days. We do not charge late fees, but we will send you a reminder. We would appreciate prompt return of materials as there may be others who are waiting for them to return.
Librarian:
Celina Maldonado