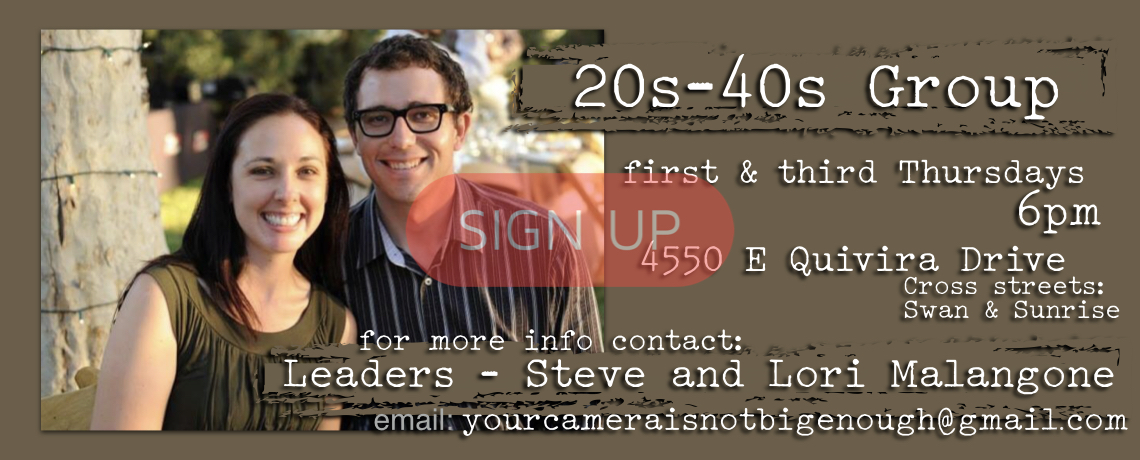 Are you in your 20s, 30s or 40s and desire some good fellowship with others?  Steve & Lori have hosted this group in the fellowship for years now and would love for you to consider joining them!
Click on the banner above to sign up and get in touch.
Please also check out our Wednesday College Group at 6:30pm, our Singles ministry, Men's Ministry & Women's Ministry!