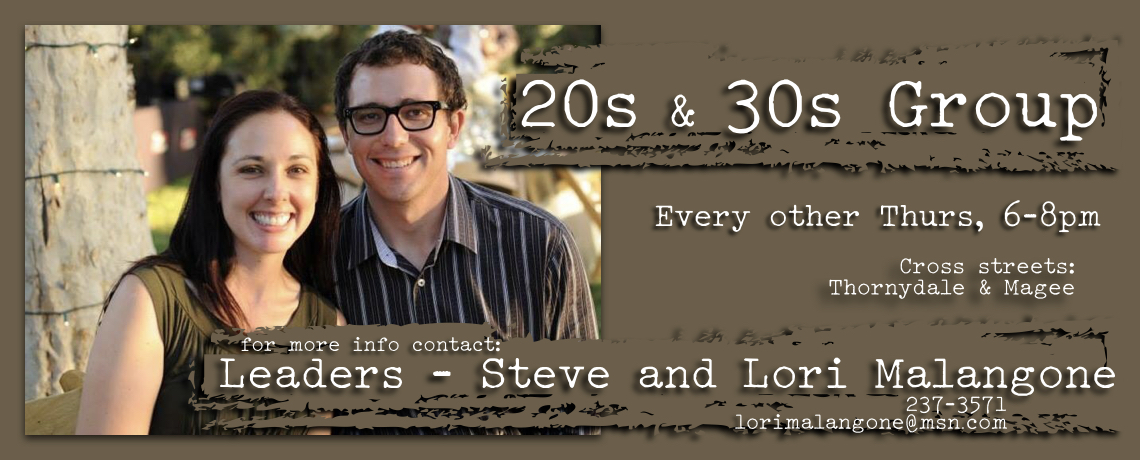 Are you in that College and Career age and desire some good fellowship with others? Steve & Lori have hosted this group in the fellowship for years now and would love for your to consider joining this home fellowship!
You can reach Lori at lorimalangone@msn.com
This group will be postponed for a few month – February to May 2019
Please check out our Wednesday College group at the 6:30 service or our Singles ministry, Men's Ministry & Women's Ministry!