Question of the Week: What is the purpose of predictive prophecy?
People that read prophecy often focus on one of three topics. The end of the world, the world coming to an end, or the things that will cause these things to happen. While the things told to us in scripture were for a reason, and certainly include these things, they are not the focus. Hysteria, the state of the world, and how it impacts us are not the reasons why God has told us what will take place in the future. The purpose of predictive prophecy is to point us to the power, person, and purposes of Jesus Christ.
Then he said to me, "Write: 'Blessed are those who are called to the marriage supper of the Lamb!' " And he said to me, "These are the true sayings of God." And I fell at his feet to worship him. But he said to me, "See that you do not do that! I am your fellow servant, and of your brethren who have the testimony of Jesus. Worship God! For the testimony of Jesus is the spirit of prophecy."
Revelation 19:9-10 (NKJV)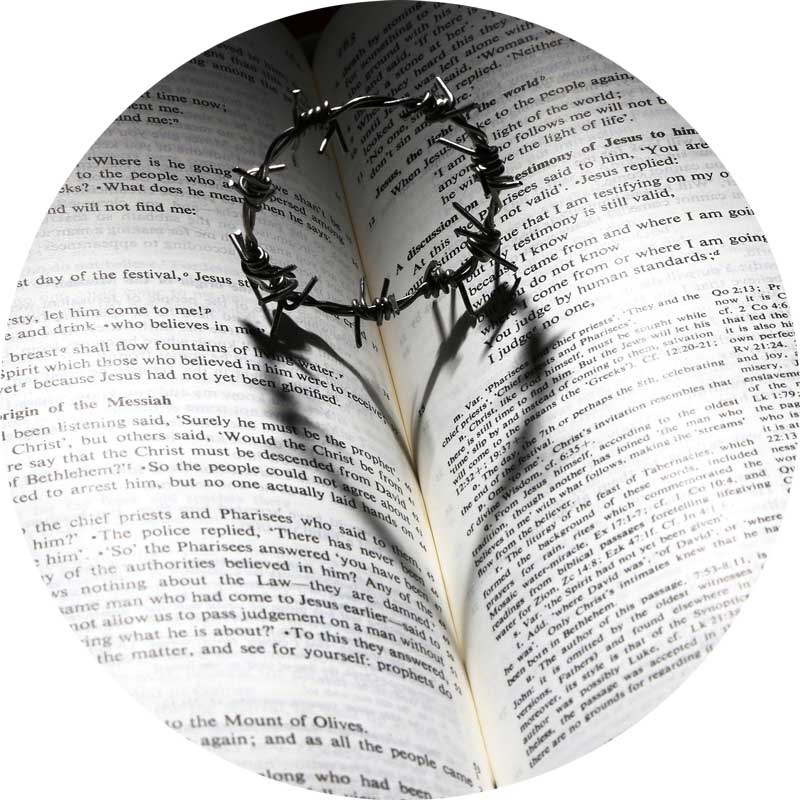 "Thus says the Lord, the King of Israel, And his Redeemer, the Lord of hosts: 'I am the First and I am the Last; Besides Me there is no God. And who can proclaim as I do? Then let him declare it and set it in order for Me, Since I appointed the ancient people. And the things that are coming and shall come, Let them show these to them. Do not fear, nor be afraid; Have I not told you from that time, and declared it? You are My witnesses. Is there a God besides Me? Indeed there is no other Rock; I know not one.' "
Isaiah 44:6-8 (NKJV)
In the Old and New Testament, prophecy is meant to bring the focus towards God. The Apostle John is shown a revelation of the Marriage Supper of the Lamb and his focus goes to the Angel showing him these things. He is immediately corrected and told to worship God because of the purpose of everything he sees. Likewise, the prophet Isaiah speaks of the future concerning the rising and falling of Syria, Assyria, Babylon, and Perisa before any of them had actually taken place. This isn't to inform Israel about future military opposition so they could prepare their armies. They are being told about things before they take place to show the God who is talking to them is aware of and above these things.
Remember the former things of old, For I am God, and there is no other; I am God, and there is none like Me, Declaring the end from the beginning, And from ancient times things that are not yet done, Saying, 'My counsel shall stand, And I will do all My pleasure,' Calling a bird of prey from the east, The man who executes My counsel, from a far country. Indeed I have spoken it; I will also bring it to pass. I have purposed it; I will also do it. "Listen to Me, you stubborn-hearted, Who are far from righteousness: I bring My righteousness near, it shall not be far off; My salvation shall not linger. And I will place salvation in Zion, For Israel My glory.
Isaiah 46:9-13 (NKJV)
Notice how Isaiah concludes this prophecy. God makes a direct and literal statement about salvation being placed in Zion/Jerusalem. The purpose was for His glory. The recipients were those who were far from righteousness. The audience was those who weren't listening to what He had to say. The point was to prove that God isn't like anyone or anything else. He declares the end from the beginning. Ancient things in history that people have forgotten, He remembers. Things that haven't yet happened, He knows about. What He decides will take place. This is the one in charge of Israel, and our, future. If He's in control, then even predictions of destruction and chaos will produce hope and peace. Why? The one allowing these things to happen is the same one who provides salvation. That is the purpose of prophecy. The focus isn't on Antichrist anymore than it was on Cyrus, Nebuchadnezzar, or Sennacherib. God predicted all of these kings would reign to show He is worth trusting when He reminds us all that He will one day reign as well. That is our comfort and peace. God got those predictions of disaster right. Therefore, He can be that much more trusted when He says His reign is coming. And that is reign worth looking forward to.
A Reason For Hope is a ministry of Calvary Christian Fellowship of Tucson
Listen: Monday – Friday 5-6pm, on 106.3FM Reach Radio
Email your questions:
questionsforhope@gmail.com
Follow Twitter: @ScottR4H
Follow on CCF Facebook: facebook.com/ccftucson
Watch our Frequently Asked Questions on YouTube.