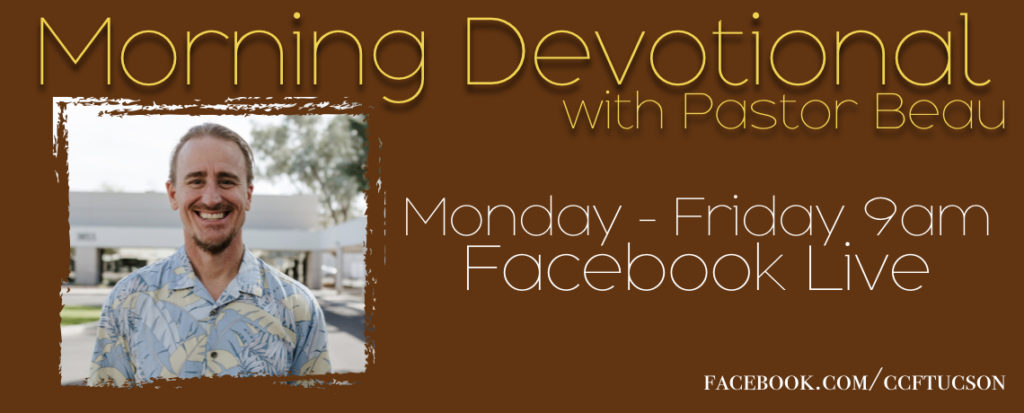 The 9 a.m. live devotion time is hosted by Associate Pastor Beau Ouellette. This Facebook and YouTube Live program is a great way to learn the Bible in a Devotional Format. Devotional Formats tend to lend themselves to pulling out life applications from the scriptures instead of focusing on word for word and scriptural cross referencing studies.
During the 2020 Covid-19 Lockdowns Calvary Christian Fellowship began having their teaching Pastors go Live on social media platforms to connect regularly with the congregation. As the restrictions began to lift in the state, Beau continued to use this platform for those desiring to go through books of the Bible in a fairly quick way.
Beau brings his down to earth approach to teaching the scriptures, utilizing his vast experiences in recovery circles and music. We hope this program will help those young and old to daily open their Bible to find nourishment for the soul!
To watch please click here!