Question of the Week: What is the doctrine of immanency?
Verses: Matthew 24:44
The End Times have been an area of scripture under attack since the moment they were written down. People have claimed the Rapture would happen on a certain date in the first century, and will continue to claim it in the 21st century. What can we do to make sure we aren't swept up with every wind and wave of false doctrine that predictably flows through the church? Remember the doctrine of immanency. Jesus said that His coming would take place at an hour we would not expect. Therefore the Christian life isn't one looking for what hour to expect Him, but living in light of the reality that we could be taken home by the Lord at any moment.
To listen to A Reason For Hope, visit our page HERE.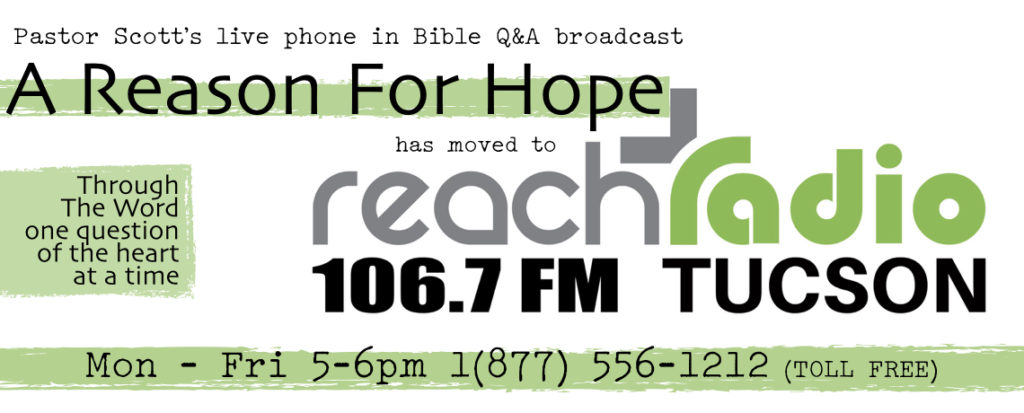 Listen: Monday – Friday 5-6pm, Reach Radio Tucson
Call with your questions:
1(877) 556-1212 (Toll Free)
Email your questions:
questionsforhope@gmail.com
Or fill out the form below.
Follow Twitter: @ScottR4H
Follow on CCF Facebook: facebook.com/ccftucson