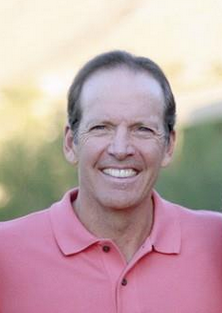 Sonrise is the Radio Outreach Ministry of Calvary Christian Fellowship. It is available to listen to live on Reach Radio. With God's word being the key nutrient and foundation for any Christian soul, it is natural to understand that healthy growth and a consistent diet will go hand in hand. We have provided the opportunity for those who have been blessed by our weekly teachings through the Bible to begin each day in God's Word recorded directly through our weekly services. This broadcast is hosted by our Senior Pastor, Scott Richards, as he goes verse by verse through the Bible for both those within and without our fellowship. The studies provide an up close and personal look at God's inspired word from Genesis to Revelation.
Issues of the Day, including those of tomorrow, are addressed through God's Word as each book brings them to light. God's interaction with the world throughout history is discussed as well as the principals and foundations of our faith are continuously applied within the lives of His people and church to this day.
Our ministry's goal is to provide a means by which the Word can be actively and relevantly applied to the lives of those who trust in His name through not only continuous immersion, but complete revelation as we discuss God's word in its entirety.
Physical copies of our Bible Studies are available to order following our church services and the messages are also available to download and listen to through the Teaching Archive.
Schedule:
Weekdays @ 9am
Request a Copy:
You can also request a copy of a specific message by visiting the bookstore or by calling the Church Office at 520-292-9661. There is a suggested donation of $3.oo for the cost of materials.
For Radio Stations or to download MP3's of Sonrise:
Please click the link below to visit our Sonrise Radio download page.  MP3's are available for download anytime to be used for personal or broadcast use.  No editing of content is allowed.