Question of the Week: There are people who look at the practice of polygamy in the Old Testament and conclude that God approved of those marriages. What is God's heart about the subject of marriage?
The argument that God approves of anything is going to require at least one of three proofs within scripture.
1. A positive example of that practice taking place.
2. A direct affirmation of said practice in context.
3. The practice modeled or taught by Jesus of Nazareth to His Apostles.
Example: God approves of slavery.
By this standard, we first look to every example of slavery taking place in scripture and find it is only considered a positive when you make yourself a slave by choice. The term "bondservant" is defined in Exodus and continues to be used all the way into the New Testament. All other instances of slavery in the Old Testament were either historical facts that were acknowledged but not approved of. (Israel's Slavery in Egypt in Exodus 1-2) This title of bondservant also served as a foreshadowing of the Messiah through the piercing of the servants ear on the wood of the household's door to commit them to serving that family for life. Slavery in all other contexts is strictly defined in Exodus 21:1-11. Anything beyond this would be considered sinful. This is the only kind of bondservant status that is affirmed as a good thing when Paul, James, and Jude referred to themselves as bondservants of Jesus Christ. Since the context of this statement was in a spiritual sense, it isn't giving a command that Christians should own slaves or support slavery. It defines slavery in a positive sense. It gives examples of how the practice was modeled negatively in the Old Testament, and positively in the New. And finally, it concludes the matter with the ultimate purpose of this practice to foreshadow the character of Jesus Christ and His commitment to us. Any form of slavery beyond this would be condemned in Christianity regardless of whether or not it was practiced at some point in Biblical history. Documentation isn't affirmation. With this standard for interpretation set, let's apply the same to polygamy.

Is there a single positive example of Polygamy taking place in scripture?
No.

Without exception, every single individual who practiced polygamy in the Old Testament brought conflict, heartache, and even obstacles between them and their relationship with God as a result. The most prominent example is King Solomon.
But King Solomon loved many foreign women, as well as the daughter of Pharaoh: women of the Moabites, Ammonites, Edomites, Sidonians, and Hittites— from the nations of whom the Lord had said to the children of Israel, "You shall not intermarry with them, nor they with you. Surely they will turn away your hearts after their gods." Solomon clung to these in love. And he had seven hundred wives, princesses, and three hundred concubines; and his wives turned away his heart. For it was so, when Solomon was old, that his wives turned his heart after other gods; and his heart was not loyal to the Lord his God, as was the heart of his father David.
1 Kings 11:1-5 (NKJV)
As a direct result of his neglect of the command given to kings in Deuteronomy 17:14-20, Solomon was required to write his own copy of the Law of Moses. This included the command not to multiply wives, wealth, or war-horses for themselves. He disobeyed all three of these commands as a negative example to the entire nation of Israel. If God's paragon for His nation was warned against multiplying wives, then it would also be true for individuals living according to God's standards within that nation.
Is there a direct affirmation of Polygamy, in context, within scripture?
No.
Every single instance of Polygamy in scripture is simply recorded as a fact. An event taking place in scripture by no means suggests that God approves of it. Otherwise, we would have to be consistent with that standard and end up affirming other actions that are obviously condemned by God. The perfect example of this is King David. His life is recorded for us with an unblinking eye. He got things right at times, but other times he didn't. When he married his first wife Michal, that was simply stated as a fact. When she was taken away from him and divorced against her will by their father-in-law Saul, that was also simply stated as an event that took place. When he married Abigail, this is neither approved nor condemned. When he finally received the throne of Israel and took Michal back as wife against her will, this is simply recorded. When he committed adultery with Bathsheba, murdered her husband, and married her in addition to Michal and Abigail, this is a fact that is acknowledged about his life. If the marriage of multiple women is somehow approved of because it was recorded as an event in David's life, then you also end up justifying murder, adultery, and deception by the same logic. Satan's words are recorded in scripture. That in no way means they were approved of and supported as commands by God that we are to obey.
Was Polygamy modeled or taught by Jesus of Nazareth to His Apostles?
No.
Since Jesus was never married, the only example that could be passed on to His followers was in His teachings. The only teaching He ever gave about the concept of marriage was when He was questioned about divorce.
And He answered and said to them, "Have you not read that He who made them at the beginning 'made them male and female,' and said, 'For this reason a man shall leave his father and mother and be joined to his wife, and the two shall become one flesh'? So then, they are no longer two but one flesh. Therefore what God has joined together, let not man separate."
Matthew 19:4-6 (NKJV)
Jesus quotes Genesis 2:24 to define marriage in any context. This is exactly what Paul the Apostle not only quoted himself in Ephesians 5:31 when clarifying the fulfillment and overall purpose of marriage, but also the standard directly applied to his life as well as by all of the Apostles.
Do we have no right to take along a believing wife, as do also the other apostles, the brothers of the Lord, and Cephas?
1 Corinthians 9:5 (NKJV)
Notice that Paul, Peter, Jude, and James never took Jesus' affirmation of the Old Testament as their green light to pursue polygamy. Notice that those who were married among the Apostles only had a believing wife, rather than wives. If Jesus went to Genesis and made Adam and Eve the standard for marriage going forward, then any deviation from that standard is sin.
"For this reason a man shall leave his father and mother and be joined to his wife, and the two shall become one flesh."
Genesis 2:24/Matthew 19:5/Ephesians 5:31 (NKJV)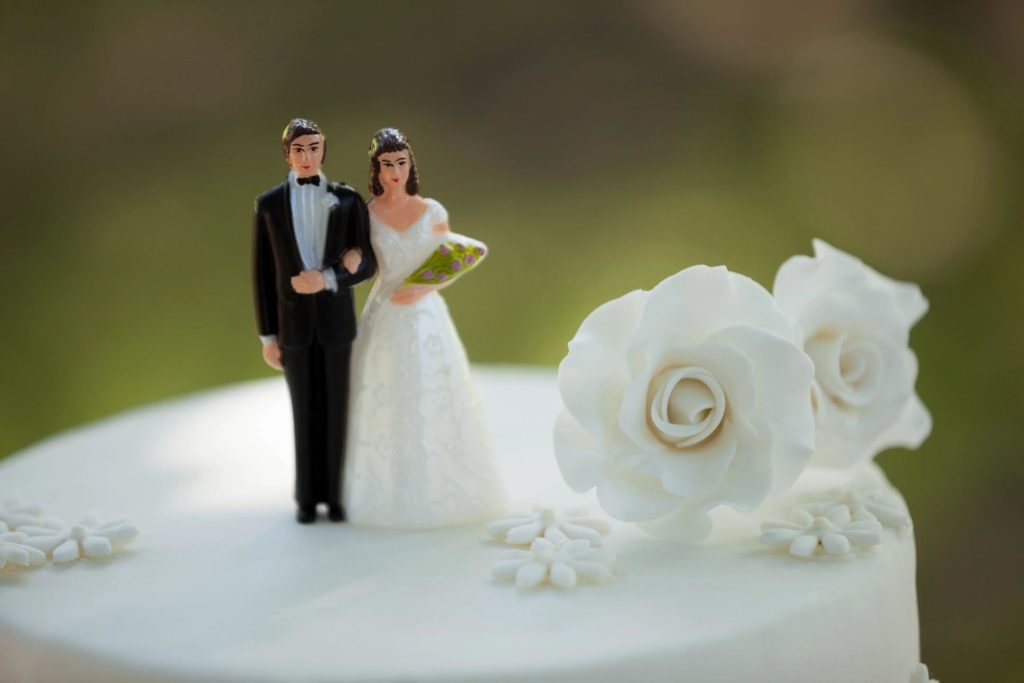 A Reason For Hope is a ministry of Calvary Christian Fellowship of Tucson
Listen: Monday – Friday 5-6pm, on 106.3FM Reach Radio
Email your questions:
questionsforhope@gmail.com
Follow Twitter: @ScottR4H
Follow on CCF Facebook: facebook.com/ccftucson
Watch our Frequently Asked Questions on YouTube.