Question of the Week: What does the Bible say about people like George Floyd?

The first thing to understand when it comes to victims of a crime is where that standard of right and wrong ways of treating people comes from. Then the importance of truth and a proper understanding of the situation become necessary for a proper reaction to the crime. And finally we need to clarify where ultimate justice is found.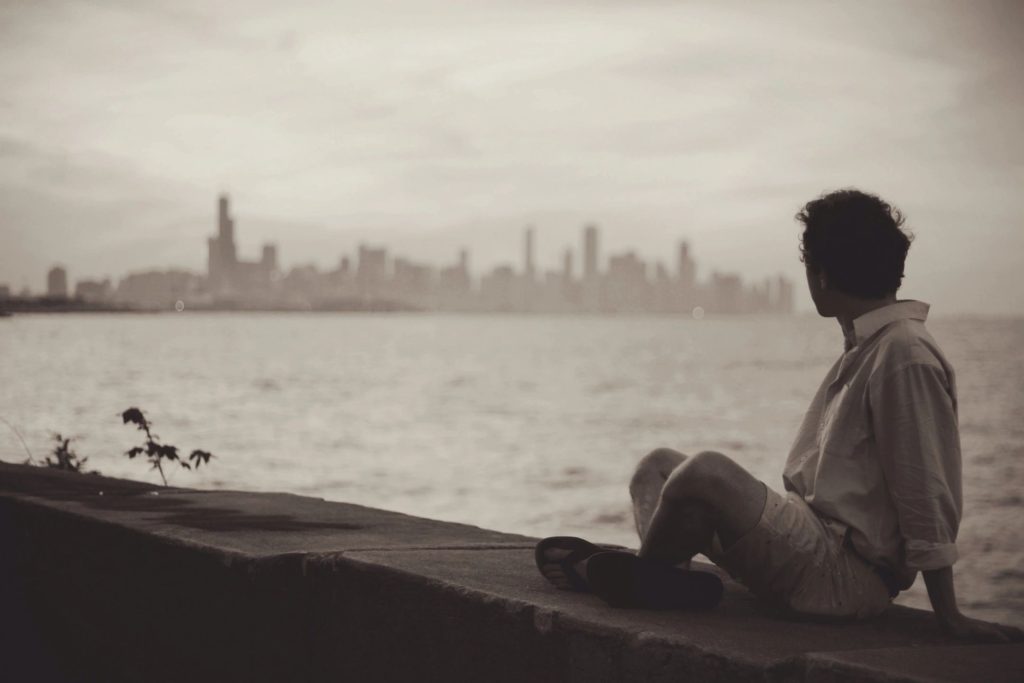 When a human being is the victim of a crime for any reason, it is morally wrong on the basis of the first law given to mankind that would warrant capital punishment.
"Whoever sheds man's blood,
By man his blood shall be shed;
For in the image of God
He made man."

Genesis 9:6 determines our value and the penalty for murder as worthy of death for this reason. Man was made in the image of God. This reference to Genesis 2 is vital in understanding the basis of morality itself since the one who gave life bears the sole responsibility of rightly taking it. Those who represent Him in government are doubly responsible when they misuse that power and only makes the heinous crime of murder all the more apparent of why it was to be dealt with so harshly. Man ought not take the right that belongs only to God into their own hands.

Regarding the event that brought this question up, a man by the name of George Floyd who was arrested on suspicion of paying for a meal with a counterfeit $20 bill. The officers on scene put the man face down and were told by him that he couldn't breathe. Ignoring this, a particular officer put his knee on the man's back in direct violation against the training he had received when properly detaining a suspected felon. A later autopsy determined he had a heart condition, but immediate reports claimed the officer suffocated him. Whichever it is; the police officer responsible for his death was charged with murder, fired from the police force, divorced by his wife, and is going to federal prison. The officers that observed this abuse and stood by have been charged with 3rd degree murder and also fired from the police force awaiting further sentencing as of the time of this post. The reason this is all being recapped is because truth matters. When an accusation for any crime, especially one so high as murder comes from scripture as well.
"One witness shall not rise against a man concerning any iniquity or any sin that he commits; by the mouth of two or three witnesses the matter shall be established. 16 If a false witness rises against any man to testify against him of wrongdoing, 17 then both men in the controversy shall stand before the Lord, before the priests and the judges who serve in those days. 18 And the judges shall make careful inquiry, and indeed, if the witness is a false witness, who has testified falsely against his brother, 19 then you shall do to him as he thought to have done to his brother; so you shall put away the evil from among you. 20 And those who remain shall hear and fear, and hereafter they shall not again commit such evil among you. 21 Your eye shall not pity: life shall be for life, eye for eye, tooth for tooth, hand for hand, foot for foot.
Deuteronomy 19:15-21 notes that God's standards for the accusation as well as punishment for a crime is established on the confirmation of two or three witnesses. And if someone falsely accuses someone of a crime, they bear the penalty for the crime they were trying to accuse them of. If God's standards for justice are on the foundation of truth over emotions, we would do well to recognize that as the foundation of our justice system as well. For all intents and purposes, the video evidence and multiple eyewitnesses to this crime against a fellow human being have established and led to a just punishment. In Israel, the police officer would have been executed. In the United States, we can be thankful that the right to a fair trial (as first established in the Bible) led to a just conclusion with no need for further loss of life then those responsible for it.

This is where we address the ultimate source of justice and the need for it that we all recognize. People have taken it on themselves to cause further damage to the lives of those who weren't involved in George Floyd's death and even ended the lives of others. This reaction is in no way justified and every single crime committed during these riots deserves to be answered for according to the same standards that called for the police officers to answer for their crime. However, these reactions on the part of people comes from somewhere. Without a source of ultimate justice, people will take it into their own hands to see the crime of violating the image of God answered for. Even if they don't even understand why such a thing is a crime in the first place. We universally recoil at injustice showing there is a need for these crimes to be answered for. We universally recognize a moral law showing there is a universal law-giver. The only ones who are without hope for this being fulfilled and are driven by their emotions to further fallen acts are those who don't know if there will be justice beyond this life. Scripture tells us that on the same historical authority that Jesus rose from the dead, He will return to right every wrong and personally ensure that the people who have done the bad things will answer for it. We look at the cross of Jesus Christ and see just how seriously God takes the punishment that is due to our sin. He could not open Heaven to anyone without seeing every last crime rightly punished on the cross. Our hope as Christians is to know that our crimes have not only been answered for, but the comfort that those who have been victimized by these crimes will not be without justice.
Beloved, do not avenge yourselves, but rather give place to wrath; for it is written, "Vengeance is Mine, I will repay," says the Lord. 20 Therefore
"If your enemy is hungry, feed him;
If he is thirsty, give him a drink;
For in so doing you will heap coals of fire on his head."
21 Do not be overcome by evil, but overcome evil with good. Romans 12:19


The judge of all the earth will do what is right. This is what the Bible says about people like George Floyd.
Sean C. Richards- sean@ccftucson.org
A Reason For Hope is a ministry of Calvary Christian Fellowship of Tucson
Listen: Monday – Friday 5-6pm, on 106.3FM Reach Radio
Email your questions:
questionsforhope@gmail.com
Follow Twitter: @ScottR4HFollow on CCF Facebook: facebook.com/ccftucson
Watch our Frequently Asked Questions on GodTube or YouTube.