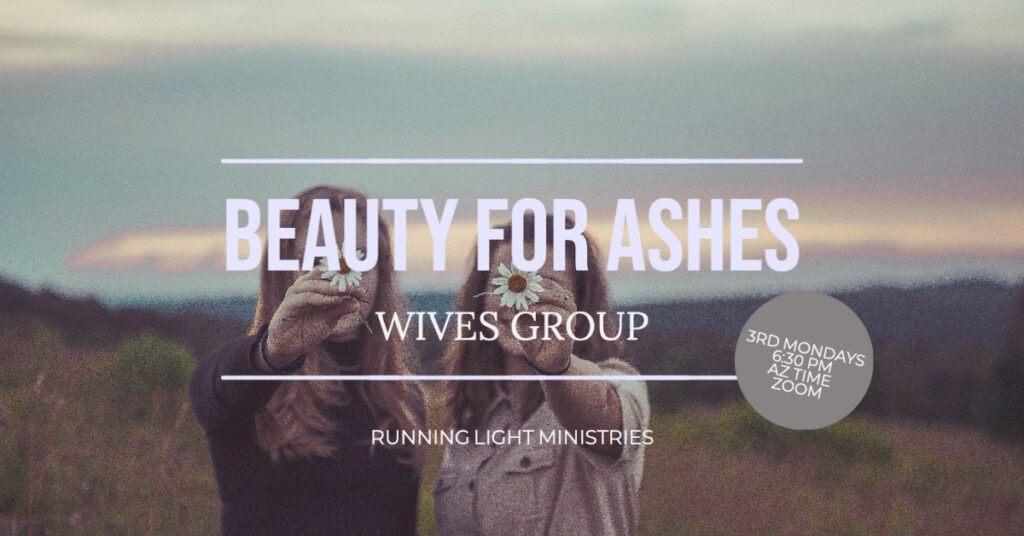 Isaiah 61:3 To all who mourn in Israel, he will give a crown of beauty for ashes, a joyous blessing instead of mourning, festive praise instead of despair. In their righteousness, they will be like great oaks that the LORD has planted for his own glory.
What we are about and what to expect? Beauty For Ashes is a Christian woman's peer advocacy group for wives, family members, or friends of those that have been involved in pornography, prostitution and similar behaviors, which have effected us. We hope this group can be a safe place to grow with other Christians, through Bible based study and prayer, in hopes of betterment of life, to the Glory of God! Studies are provided by Bethany Page and facilitated through the Zoom online platform.
UPDATE – Our Beauty for Ashes group for wives is transitioning from in person to online! First meeting is Monday January 17th @ 6:30-8pm(AZ time)
Contact: rl.beautyforashes@icloud.com to sign up!