Question of the Week: Will People Have Scars or Disabilities in Heaven?
The question is an excellent one because it comes from two completely appropriate assumptions. The first assumption is that Jesus' glorified body is our model for what we'll be like when we receive our glorified bodies. (1 John 3:1-3) The second assumption is that since Jesus had physical scars on His glorified body that came from His crucifixion, (John 20:24-29) we have physical scars that came from our time on this earth as well. So far, everything makes sense. However, in order for this conclusion to be valid, both assumptions need to be true. Is Jesus our model for what we'll be like when we are resurrected? And did Jesus retain all of the physical scars He received during His earthly ministry post-resurrection?
Premise 1: We will be like Jesus in our glorified state.
Beloved, now we are children of God; and it has not yet been revealed what we shall be, but we know that when He is revealed, we shall be like Him, for we shall see Him as He is.
1 John 3:2 (NKJV)
For our citizenship is in heaven, from which we also eagerly wait for the Savior, the Lord Jesus Christ, who will transform our lowly body that it may be conformed to His glorious body, according to the working by which He is able even to subdue all things to Himself.
Philippians 3:20-21 (NKJV)
So also is the resurrection of the dead. The body is sown in corruption, it is raised in incorruption. It is sown in dishonor, it is raised in glory. It is sown in weakness, it is raised in power. It is sown a natural body, it is raised a spiritual body. There is a natural body, and there is a spiritual body. And so it is written, "The first man Adam became a living being." The last Adam became a life-giving spirit. However, the spiritual is not first, but the natural, and afterward the spiritual. The first man was of the earth, made of dust; the second Man is the Lord from heaven. As was the man of dust, so also are those who are made of dust; and as is the heavenly Man, so also are those who are heavenly. And as we have borne the image of the man of dust, we shall also bear the image of the heavenly Man.
1 Corinthians 15:41-49 (NKJV)
So far, all of these passages would completely support this premise. John directly compares what we shall be to what we'll see when Jesus is revealed. Paul notes in Philippians that Jesus will transform our bodies into His glorious body. And also in his first letter to the Corinthians, he directly states that we will bear the image of the Heavenly Man upon our resurrection. This premise is entirely biblical.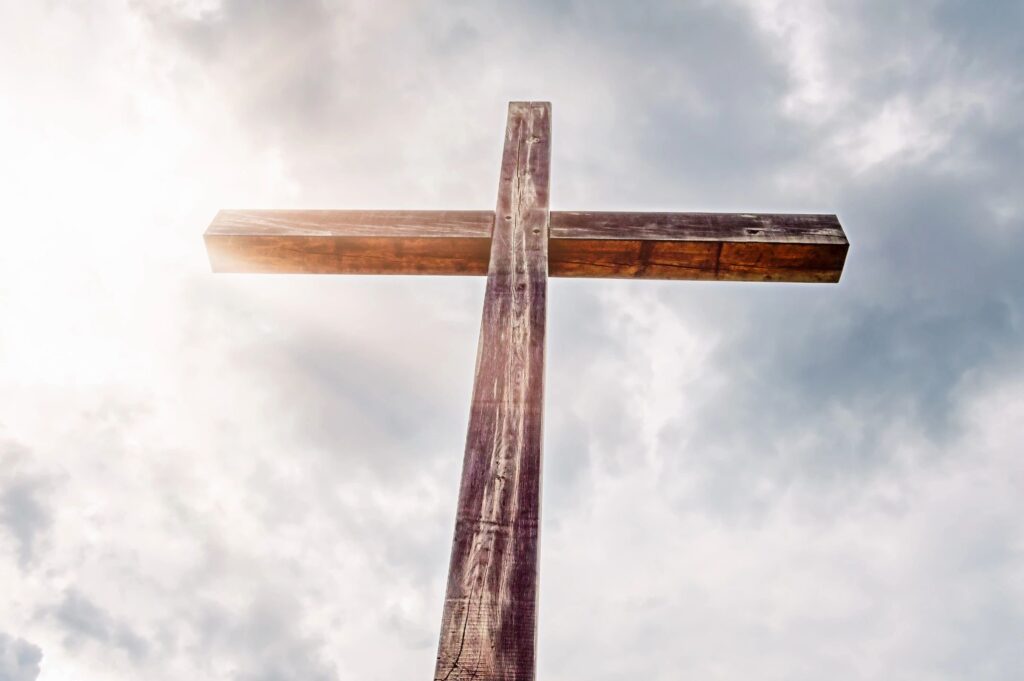 Premise 2: Jesus kept all of the scars He received on the Cross.
Now Thomas, called the Twin, one of the twelve, was not with them when Jesus came. The other disciples therefore said to him, "We have seen the Lord." So he said to them, "Unless I see in His hands the print of the nails, and put my finger into the print of the nails, and put my hand into His side, I will not believe." And after eight days His disciples were again inside, and Thomas with them. Jesus came, the doors being shut, and stood in the midst, and said, "Peace to you!" Then He said to Thomas, "Reach your finger here, and look at My hands; and reach your hand here, and put it into My side. Do not be unbelieving, but believing." And Thomas answered and said to Him, "My Lord and my God!" Jesus said to him, "Thomas, because you have seen Me, you have believed. Blessed are those who have not seen and yet have believed."
John 20:24-29 (NKJV)
This is the only passage we are given referring to Jesus retaining physical scars after His resurrection. When He appears to Thomas, three scars in particular are noted by the eyewitness account. He did, in fact, receive nails in His wrists and a spear wound in His side during His crucifixion. The problem is that these weren't the only scars Jesus received. He was subjected to a full Roman Crucifixion. If you read William D Edwards' book "On the Physical Death of Jesus of Nazareth" the Roman historians detail for us everything that entailed someone being crucified. To be crucified according to Josephus, Tacitus, and Julius Caesar's Gaelic Wars, they describe it universally as a three step process. Stage 1 involved a Scourging at the hands of a Lecter. A Lecter was a professional torturer who would use a whip made of metal balls and shards of animal bones and teeth. They would whip someone to the point where organs were reported to be exposed. Most didn't survive this stage of the process. Once you were reduced to a state without any skin and severe bloodloss, you would be handed over to the Roman Garrison who could do whatever they wanted with you. Most reports include them playing games like Hot-Hand or other forms of violation. The eyewitness reports of Jesus' death detail that they put a crown of thorns on Jesus' head, a robe on his back, beat Him with a makeshift scepter, and then tore off the robe to reopen the wounds of the scourging. (John 19:1-3, Mark 15:15-20, Matthew 27:26-31) Following this abuse from the Roman Garrison, they would then be required to carry their crossbeam a full mile to the site of their execution as their crime was announced on a banner in front of them to warn the rest of the city. (Matthew 27:32-33, Mark 15:20-22, Luke 23:26-32, John 19:17) This was the first stage. Stage two involved nailing the victim to the cross in a position where they'd have to pull up against the nails to breathe. Stage 3 began when the victim stopped moving, and thus wasn't breathing. A deathblow was delivered to verify their death, which in Jesus' case was a spear between his ribs. (John 19:31-37)
The only scars Jesus retained from the Crucifixion were during Stages 2 and 3. Isaiah's prophecy as well as the Gospel's descriptions of our Lord's treatment described Him as unrecognizable as a human being. The Resurrected Christ wasn't completely brutalized as a result of His Crucifixion. We are only told that the scars that Thomas demanded to see were shown to him. Which is what brings us back to how we will model this. Jesus' scars in His wrists and His spear wound verified God's Word to Thomas. It served a purpose. Likewise, it will remind the Jewish nation and all others for eternity what He did for us. (Revelation 1:7) God is glorified as a result. It is an assumption unsupported in the text we have of anyone else retaining their handicaps or injuries in a glorified state. We are only told about Jesus retaining specific wounds for a specific purpose. We do not share that purpose, therefore it should be concluded we will not share those wounds.
Behold, My Servant shall deal prudently; He shall be exalted and extolled and be very high. Just as many were astonished at you, So His visage was marred more than any man, And His form more than the sons of men; So shall He sprinkle many nations. Kings shall shut their mouths at Him; For what had not been told them they shall see, And what they had not heard they shall consider.
Isaiah 52:13-15 (NKJV)
A Reason For Hope is a ministry of Calvary Christian Fellowship of Tucson
Listen: Monday – Friday 5-6pm, on 106.3FM Reach Radio
Email your questions:
Follow on CCF Facebook: facebook.com/ccftucson
Watch our Frequently Asked Questions on YouTube.