Question of the Week: How do we understand pride biblically?
In order to understand pride, we first need to recognize that there is a concerted effort within pride itself to prevent that from happening. Recovery circles have a saying that "your pride doesn't want you to know how proud you are." The most basic definitions of pride available to us are the following;
A self-centered, rather than God-centered, worldview.
A dishonest perspective of yourself and others.
The anti-God mindset.
Pride has been described as the sin above all others. It was pride that made the Devil the Devil as C.S. Lewis once observed. If given full reign to accomplish its purposes in your heart, you will have adopted the mindset of those in Hell. No Jesus. Only me. If the impact it has on us is so severe, the question remains. Where do we find this established for us in scripture? The first example will be the King of Babylon;
"How you are fallen from heaven, O Lucifer, son of the morning! How you are cut down to the ground, You who weakened the nations! For you have said in your heart: 'I will ascend into heaven, I will exalt my throne above the stars of God; I will also sit on the mount of the congregation On the farthest sides of the north; I will ascend above the heights of the clouds, I will be like the Most High.' Yet you shall be brought down to Sheol, To the lowest depths of the Pit.
Isaiah 14:12-15 (NKJV)
If there is ever a word of advice worth following, it's to make sure you have the least in common with Satan as possible. In Isaiah's prophecy, the chapter begins by establishing this statement from God as directed towards the future king of Babylon who would have a very direct and dramatic series of interactions with the people of Israel. Hindsight clarifies for us that this was referring to Nebuchadnezzar. In order to properly illustrate the degree to which their pride was going to end up destroying them, a direct comparison is made between their self-centered worldview and Lucifer, who we know today as the Adversary, Accuser, or Satan. In their hearts, they built themselves up to be higher than God, and reality caught up with them. This was modeled by Nebuchadnezzar in Daniel 4:30. The greatest condemnation against his behavior isn't just the end result, but the fact that Jesus modeled the exact opposite. And as was stated before, if you have more in common with Satan in your attitude than Jesus, that's the definition of a problem.
Let nothing be done through selfish ambition or conceit, but in lowliness of mind let each esteem others better than himself. Let each of you look out not only for his own interests, but also for the interests of other. Let this mind be in you which was also in Christ Jesus, who, being in the form of God, did not consider it robbery to be equal with God, but made Himself of no reputation, taking the form of a bondservant, and coming in the likeness of men. And being found in appearance as a man, He humbled Himself and became obedient to the point of death, even the death of the cross. Therefore God also has highly exalted Him and given Him the name which is above every name, that at the name of Jesus every knee should bow, of those in heaven, and of those on earth, and of those under the earth, and that every tongue should confess that Jesus Christ is Lord, to the glory of God the Father.
Philippians 2:3-11 (NKJV)
Other examples of pride can be found in Ezekiel 28:1-4 where the King of Tyre was similarly compared to Lucifer by allowing his worldly success to go to his head and allowed himself to believe he was a god. This dishonest view of himself was going to be corrected verbally and historically. Yet in light of all of these examples of what not to do, the focus always needs to go back to the person of Jesus Christ. He didn't model this. He didn't react to compliments by putting Himself down. That would be just as self-centered and self-focused because it would have just as many personal pronouns in it if you were bragging on yourself. When we saw Jesus, we saw someone who received worship as God and at the same time always sought the glory of the Father. We saw someone Who was higher than us all and voluntarily chose to stand at our side as our Advocate. We saw someone who was exempt from all suffering, and voluntarily chose to become a part of it. That is the model we should follow. Not the opposite.
And He who sent Me is with Me. The Father has not left Me alone, for I always do those things that please Him."
John 8:29 (NKJV)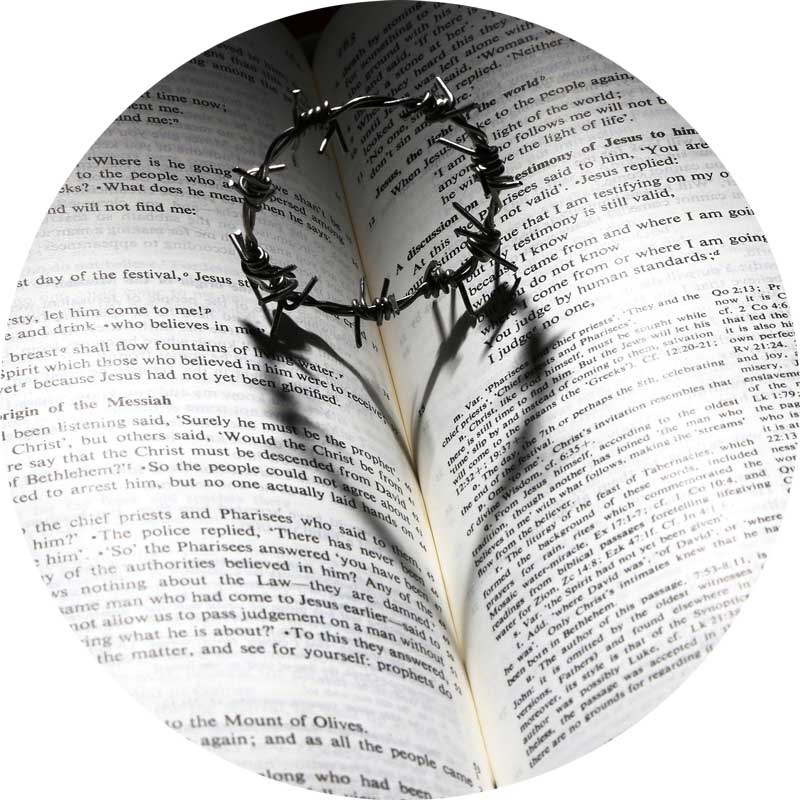 A Reason For Hope is a ministry of Calvary Christian Fellowship of Tucson
Listen: Monday – Friday 5-6pm, on 106.3FM Reach Radio
Email your questions:
questionsforhope@gmail.com
Follow Twitter: @ScottR4H
Follow on CCF Facebook: facebook.com/ccftucson
Watch our Frequently Asked Questions on YouTube.