Question of the Week: Are miscarriages judgement from God?
The answer is no. Whenever anyone goes through any form of suffering or endures some kind of loss, the first and easiest question we ask ourselves is if we are to blame. Without a solid understanding of the character of God and a sound understanding of how God judges anyone will keep you from this form of self-deception. This will not only keep us from a false view of God, but also prevent us from making an already tragic situation worse.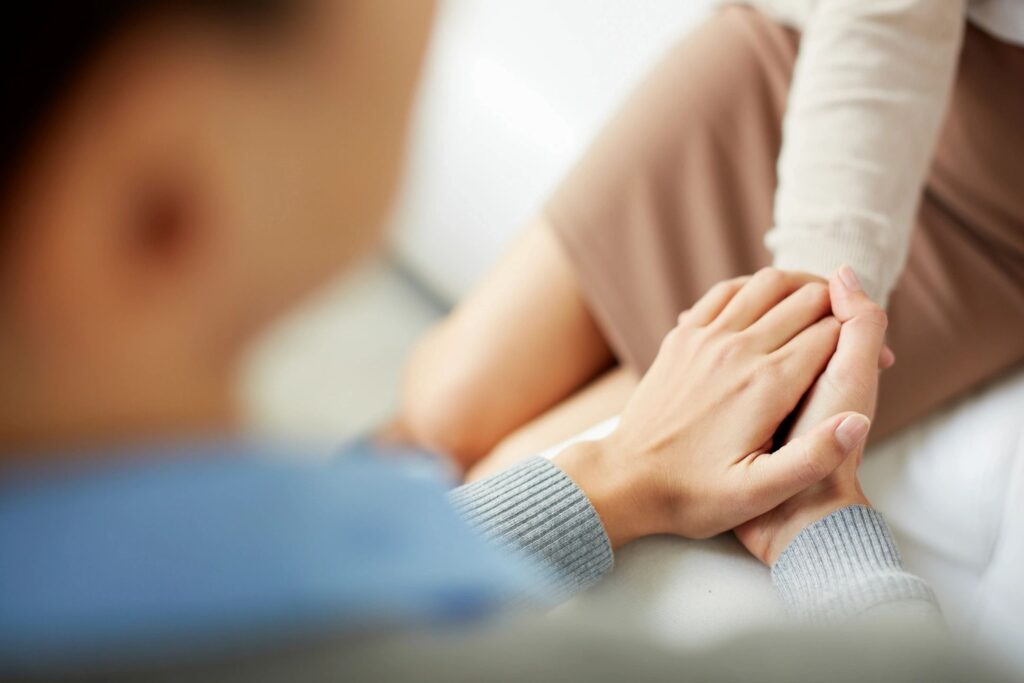 It is natural to seek solace in the face of something as devastating as a miscarriage. The question we need to avoid asking is the same question Job's friends asked of him when his suffering didn't fit their understanding of God. The mindset that God owes a trouble-free life to those who diligently seek Him is an unbiblical assumption to make. Our first foundation to avoid this mindset is the life of Jesus Himself. He died young, was abandoned by His family and friends, was subjected to torture on account of the false accusations of a mob, and endured all of this having lived a perfect life. While Jesus' death was offered as a ransom for our sins, the things He endured in His earthly ministry had nothing to do with what He deserved or didn't deserve. People were evil to Him because people are evil. This world was cruel to Him because this world is cruel. It was no more judgement from God for Jesus to endure a difficult life then it would be for us. Since Jesus deserved no judgement from God on account of the ways He lived His life, we can't informatively conclude the same about us.
When getting into specifics, God's method of judging sin in scripture is very specific. When the nation of Israel and others were judged in the Old Testament, it followed a specific pattern;
1. A Prophetic Warning is given.
2. A Means of Escape is provided.
3. Judgement Falls on those who reject that means of escape.

Example: Noah's Flood – Genesis 6:13-22, Genesis 7:1-16
1. Noah is warned of the flood and spends 120 years telling everyone it is going to happen.
2. Noah is told to build an ark available to anyone who wanted to get on.
3. God closes the door of the Ark and only then does the Flood begin.
We can also look at the Judgement of Sodom and Gomorrah, Nineveh, Israel, Judah, Babylon, and dozens of other examples. Without an established covenant that includes an explicit description of the consequences when they violate that covenant, you couldn't biblically support your circumstances as judgement from God. Even Solomon observed that poor circumstances are a constant regardless of whether you're righteous or wicked. In fact, Solomon concludes the opposite. The people who actually deserve judgement the most see the least amount of consequences for it this side of eternity.
Then I saw the wicked buried, who had come and gone from the place of holiness, and they were forgotten in the city where they had so done. This also is vanity. Because the sentence against an evil work is not executed speedily, therefore the heart of the sons of men is fully set in them to do evil. Though a sinner does evil a hundred times, and his days are prolonged, yet I surely know that it will be well with those who fear God, who fear before Him. But it will not be well with the wicked; nor will he prolong his days, which are as a shadow, because he does not fear before God.
Ecclesiastes 8:10-13 (NKJV)
Likewise, it was common for people who were following Jesus to face persecution for doing the right thing. It wasn't judgement from God anymore than receiving Jesus as our Lord warrants punishment. The world simply doesn't like those who go against its programs. Paul the Apostle, for reasons he immediately goes on to give, reminds the Roman Church that while they are persecuted, it doesn't mean God doesn't love them.
As it is written: "For Your sake we are killed all day long; We are accounted as sheep for the slaughter." Yet in all these things we are more than conquerors through Him who loved us. For I am persuaded that neither death nor life, nor angels nor principalities nor powers, nor things present nor things to come, nor height nor depth, nor any other created thing, shall be able to separate us from the love of God which is in Christ Jesus our Lord.
Romans 8:36-39 (NKJV)
He makes the same point to the church in Corinth.
But we have this treasure in earthen vessels, that the excellence of the power may be of God and not of us. We are hard-pressed on every side, yet not crushed; we are perplexed, but not in despair; persecuted, but not forsaken; struck down, but not destroyed— always carrying about in the body the dying of the Lord Jesus, that the life of Jesus also may be manifested in our body. For we who live are always delivered to death for Jesus' sake, that the life of Jesus also may be manifested in our mortal flesh. So then death is working in us, but life in you.
2 Corinthians 4:7-12 (NKJV)
If it can be soundly established that the things we go through in this life aren't necessarily or even possible to come from God as a form of judgement for the way we lived our lives, the real question is how to properly respond to them. The answer is to grieve. Recognize something horrible has happened and that Jesus will see you through it every step of the way. Take advantage of the people around you, especially in the church, who have gone through similar heartache and receive the necessary comfort. And most importantly, make yourself available to be one of those people for someone else someday.
Blessed be the God and Father of our Lord Jesus Christ, the Father of mercies and God of all comfort, who comforts us in all our tribulation, that we may be able to comfort those who are in any trouble, with the comfort with which we ourselves are comforted by God. For as the sufferings of Christ abound in us, so our consolation also abounds through Christ. Now if we are afflicted, it is for your consolation and salvation, which is effective for enduring the same sufferings which we also suffer. Or if we are comforted, it is for your consolation and salvation. And our hope for you is steadfast, because we know that as you are partakers of the sufferings, so also you will partake of the consolation.
2 Corinthians 1:3-7 (NKJV)

A Reason For Hope is a ministry of Calvary Christian Fellowship of Tucson
Listen: Monday – Friday 5-6pm, on 106.3FM Reach Radio
Email your questions:
questionsforhope@gmail.com
Follow Twitter: @ScottR4H
Follow on CCF Facebook: facebook.com/ccftucson
Watch our Frequently Asked Questions on YouTube.