August 24th, 2021 Update
There are many who are seeking answers concerning religious exemption. We can point you to Americas Front Line Doctors who have put together a relevant page. Calvary Christian Fellowship is not in legal partnership of any kind with Americas Front Line Doctors, but we are simply giving a reference to those in our Church to find answers concerning their circumstance.
Religious Exemption Letter – Printable PDF Here!
April 2021 Update
At C.C.F. we are following the guidelines given to us by our State Governor's Executive Order,
Exectutive-Order-Update-2021-06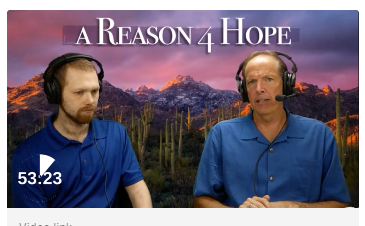 Calvary Christian Fellowship (CCF) of Tucson
COVID-19 Announcement and Initial Guidelines for Resuming Services
As pastors, elders and staff of CCF Tucson we have been closely monitoring a wide variety of sources of information associated with the COVID-19 pandemic. After much prayer we believe it is the Lord's leading that we reopen our Prince Road church facility.
We will resume services open to attendance by our church body beginning on May 31st. This is a specially significant date as it is also Pentecost, when the Holy Spirit was poured out and the church began to turn the world around! (See Acts 2). In order to accommodate necessary precautions like social distancing, our service schedule will change. We are adding a new service at 8AM. There will also be following services taking place at 9:30 and 11 AM. Our Wednesday Oasis Service will continue to meet at 6:30 PM. We also want to let you know that there will be no other ministries aside from main services available on Sunday mornings. Our children's and youth ministries will reopen at a later date to be determined. Children and youth will be encouraged to attend our main services with their families. We would also encourage you to read and prayerfully support the following new policies that will facilitate our reopening.
If you are in a high-risk category, we ask that you continue to attend our online campus. We will continue to monitor and encourage attendance at a later date.
If you have any sickness or fever at all, we ask that you do not come to any live service and instead attend our online service. Please do so until at least 7 days pass after your symptoms go away.
We will not be taking temperatures of people attending. Please make good decisions about whether you should attend or not. We all are responsible for our own heath and need to be considerate of the health and welfare of others.
We are removing chairs from the sanctuary to help facilitate strict social distancing to the extent feasible as outlined in guidelines issued in Governor Ducey's Executive Order 2020-6. You may have your family sit close to you but please be courteous to create the appropriate spacing between groups of other people. Ushers will help with this process.
We are not requiring masks or gloves to be worn. They are optional for people to make their own decision on whether they want to wear them or not. June 21st Addendum – We are requiring masks if unable to keep "social distancing," due to the new guidelines from the Pima County, Tucson Mayor & CDC.
We ask that no one shake hands or hug other people other than your own family. This is to walk in love toward one another as each of us may have different thresholds of what contact we believe is acceptable.
Hand sanitizer will be available and we encourage using it upon entering the building.
Please pray with us as we move towards this date to resume live services. Pray for wisdom that we make good timely decisions to reopen all CCF Tucson ministries. Each week we will evaluate what other ministries to open and will post on our web page, social media and announcements from Pastor Scott. We are really looking forward to seeing many of you again as we corporately worship our Lord and Savior.
Who is at high risk?
COVID-19 is a new disease and there is limited information regarding risk factors for severe disease. Based on currently available information and clinical expertise, older adults and people of any age who have serious underlying medical conditions might be at higher risk for severe illness from COVID-19.
Based on what we know now, those at high-risk for severe illness from COVID-19 are:
People who live in a nursing home or long-term care facility
People of all ages with underlying medical conditions, particularly if not well controlled, including:
People with chronic lung disease or moderate to severe asthma
People who have serious heart conditions
People who are immunocompromised

Many conditions can cause a person to be immunocompromised, including cancer treatment, smoking, bone marrow or organ transplantation, immune deficiencies, poorly controlled HIV or AIDS, and prolonged use of corticosteroids and other immune weakening medications

People with severe obesity (body mass index [BMI] ≥40)
People with diabetes
People with chronic kidney disease undergoing dialysis
People with liver disease
CDC's information on Corona Virus 2020-
---
Ways to watch services from home

Roku – Download the App! Click the link above.
CCF Website – https://calvarychristianfellowship.churchonline.org/
Facebook Live – https://www.facebook.com/ccftucson/
Phone Apps – https://easytithe.ministryone.com/landing/kp6b
---
4 easy ways you can contribute to the Ministry.
Text your amount to this number 520–428–6444 That's it!
Online giving – https://app.easytithe.com/App/Giving/ccft
Mail in your Tithe & Offering to Calvary Christian Fellowship 3850 N. Commerce Dr, Tucson, AZ 85705
Give during the worship service